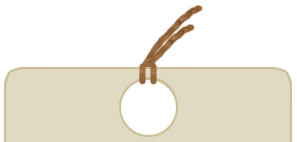 Fun Things To Do…

Cape Cod Kids Guide
Cape Cod is one of the best places we know for families vacationing with kids! Our Cape Cod Kids Guide is a great online resource, chock full of fun things to do with your kids while vacationing on Cape Cod and the islands.
From spending hours building sandcastles, swimming, and playing on the beautiful Cape Cod beaches, to taking in a fun Cape Cod Baseball League game with the family, to whale watching out of Provincetown, to playing mini golf and eating ice cream, we've got recommendations and all the information you'll need to pack in a ton of fun this summer with your kids on Cape Cod!
Cape and the Islands also has many amazing day and overnight summer camp programs to consider when looking for things for your kid to do in the summer. Check out our recommendations!
For a current listing of Events happening on the Cape & Islands, check out our CapeEvents.com web site - updated daily.
The libraries on Cape Cod and the islands are a great resource for your kids! Check with your local library to find out about events and activities available for children.
Here is a list of the local Cape Cod and islands libraries:
Upper Cape Cod Libraries
Mid Cape Cod Libraries
Lower Cape Cod Libraries
Outer Cape Cod Libraries
Martha's Vineyard Libraries
Nantucket Libraries
Perhaps one of the best Cape Cod kids activites is a trip to the Cape Cod Museum of Natural History. The Cape Cod Museum of Natural History offers exciting environmental education programs, a nature summer camp program, STEM and STEAM education programming and teacher training opportunities, and is a wonderful destination for a Cape Cod family activity.
Martha's Vineyard Museums
Nantucket Museums
Music and Arts
The Cape and Islands offers many excellent summer camp programs for kids:
Looking for More Ideas?